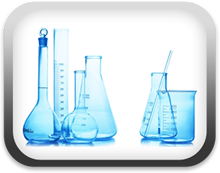 UNDERSTANDING INTERNAL PROFICIENCY
Does spiking samples and assessing colony levels cause you problems?
Unsure how best to set up your IQC program?
Does the thought of IQC fill you with fear?
LABhelp's advisors can show you a simple and effective approach to spiking your products and assessing colony levels to demonstrate method suitability and recovery. Our approach can be also be adapted to appraise analyst performance.
CONTACT: proficiency@labhelp.co.uk
INTERNAL AUDITING MADE SIMPLE!
Never find the time for auditing your laboratory systems?
Unsure as to whether your audits are effective?
Nobody independent of the laboratory with sufficient knowledge to challenge your quality system and procedures?
Need somebody to carry out a thorough method review?
Sound familiar…
LABhelp's advisors can provide experienced & qualified independent auditors to assess your laboratory operations.
For more detail on LABhelp's audits follow this link https://www.labhelp.co.uk/other-services/audit/
CONTACT: audit@labhelp.co.uk
LABORATORY MANUAL REFORMATTING AND UPDATING
Do your procedures meet all the Standard's requirements?
Are they clear, concise and user friendly?
Is your manual correctly indexed and numbered?
Are you one of those labs who would love to start your lab manual all over again as it has mushroomed over the years?
Have your auditors commented on your procedures being out-of-sync or content in the wrong place?
LABhelp can review your manuals to help better meet the above requirements.
CONTACT: info@labhelp.co.uk