We don't just train – we EXPLAIN!
External training courses may be a convenient solution but how many are relevant to your needs? Together with high cost per individual, loss of staff out of the laboratory and possible miscommunication of information on return their overall 'value' is debatable.
LABhelp offer bespoke internal training focusing on your staff, your facility and your quality system.
All technicians and personnel can be communicated to.
No classrooms, no power-point presentations and no paper-wasting handouts. We believe all the information available on these type of courses is more readily available on the Internet and likely to be more current.
Our approach is to train staff in your laboratory at the bench and provide on the job training. We work with your staff following your methods and using your equipment. This way we can provide the most cost effective and relevant training possible as we work to improve and modify your systems.

We know sending staff off-site is costly and difficult to manage, especially in small laboratory's and often sending more than one person is impractical – who does the work when they are gone? Also for every additional member of staff the cost doubles! LABhelp can train all your staff at once at your laboratory for a single flat fee.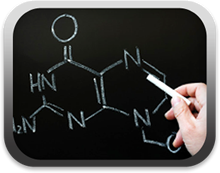 Off-site courses never run at a time to suit you, always at your busy period or during closedown or in holidays. LABhelp come to you at a time of your choosing on specific days to fit into your busy work schedules.

All training is followed up with a certificate as evidence of the areas covered. These can be added to your staff training records as evidence of ongoing/refresher training.